Fashion & Design Festival | Top 5 ways to plan your visit
Alistar, 1 month ago
0
3 min

read
1250
The Fashion & Design Festival (FMD) embraces a lifestyle where a multitude of creative talents will congregate at Montreal's Quartier des Spectacles from August 19-24th for fashion, design, music, beauty and shopping trends. Bringing together luxury brands and creative newcomers, here is a list of suggestions from the program that combines unique experiences with unexpected discoveries! #FMDMTL
1- THE UNIVERSE OF DENIS GAGNON
August 19 – 9pm – Wilder Building – Espace Danse
Sticking to the festival theme, numerous conferences will take place and showcase international personalities in the fashion scene. The unavoidable face from the Quebec fashion scene, designer Denis Gagnon will take us into his creative universe, discovering his career choices and how they played out on his creative process, during the course of his career.
2- MARIE WILKINSON – VOIR LE MONDE AUTREMENT
August 20 – 4h30pm – Boutique Antoine Laoun, 700 rue Sainte-Catherine West
Marie Wilkinson is many things: a designer, business woman, pioneer and everything that could come to mind. Her eye, flair and a deep desire to satisfy customers helped shape her career, creating for huge personalities like Elton John's eye wear. She has also collaborated with Paul Smith, Stella McCartney, and other brands. During this session, the woman hired by the luxury brand Cultler and Gross for her innate sense of style and taste will share her inspiring journey with Stéphane Le Duc and the public.
3- ESSENTIA
August 23 – 9pm – Quartier des Spectacles
The parade, a show presented by Marine Saussereau and Stéphane Scotto Di Cesare, will unveil their unique take on femininity. Their concept, born from a union of their unique points of view, will mary local fashion and artistic performance. This fusion, defined by a melding of softness and strength, is intensified by the participation of special guest, Geneviève Borne.
4- EXUBERANCE
August 23 – 9h30pm – Quartier des Spectacles
LaSalle College, with the participation of choreographer Dave St-Pierre and Natacha Filiatrault's dancers, will display the energy and audacity of emerging artists. Produced by Groupe Sensation Mode and directed by David Strasburg, Exubérance will celebrate the internationally renowned school's 60-year anniversary, with the musical accompaniment of Y Pop Coit. To dance up a storm, the show will vibrate from the electrifying rhythms of Y Pop Coit!
5- BJM – LES BALLETS JAZZ DE MONTRÉAL PRESENT SARAH PACINI'S COLLECTION IN COLLABORATION WITH DANSE DANSE
August 24 – 9 pm – Quartier des Spectacles
The Fashion & Design Festival (FMD) and Danse Danse will collaborate for the first time with darlings of the public Les Ballets Jazz de Montreal to present an energetic movement fashion show. The dancers will be dressed by the international brand Sarah Pacini and styled by renowned Quebec designer Philippe Dubuc. The urban collections with meticulous finishes and textured fabric will be highlighted by the 14 performers.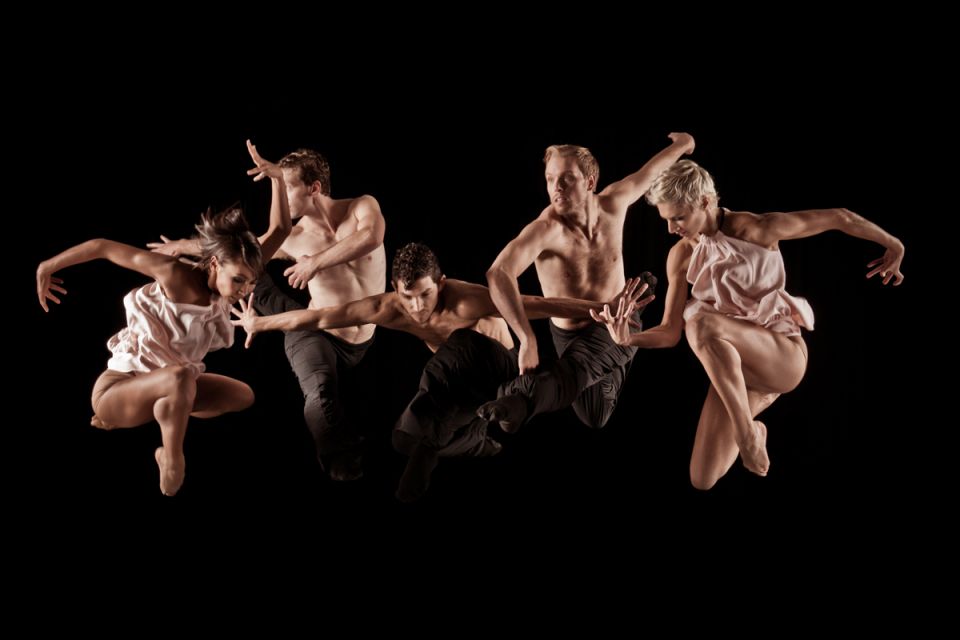 There's a 6th! Follow us on Facebook or Instagram to discover an up & coming local talent with an impressive bio…
The CAFA 'stylist of the Year' will showcase a collection of on-trend looks with original clothing and accessories unearthed at Village des Valeurs. Celebrating self-expression and eccentricity reminding us that re-usable clothing not only prolongs its life but protects our planet. The stylist will reinvent 30 looks originally presented at the Toronto's fashion week.
Take a look at the inspiration behind the menswear designer, Vincent d'Amerique. His collaboration will knock you out.
Last but not least a glimpse from its 18th Edition in anticipation of the most thrilling one yet! More info on scheduling here
Festival Mode & Design – 18e édition

Voici nos plus beaux souvenirs de cette 18e édition du Festival Mode & Design! Merci à tout ceux qui ont contribué de près ou de loin à cette grande réussite ainsi qu'à Navarro video production , pour la production de cette vidéo & FRIGID pour la musique! 🙌⭐ #FMDMTL #mtlmomentsOn s'imagine déjà en 2019 🎉🎉🎉

Posted by Festival Mode & Design on Friday, October 12, 2018
Alistar
There's no biz like show biz for Alistar. Always on the look out for society's movers & shakers, discovering their latest ventures. Signature move: delivering short & concise content for your reading pleasure.
Related posts