TOP 10 Activity Guide | Spotlight on Montreal Winter Wonders
TOP 10 Activity Guide | The best ways to get you up and moving for Winter 2022 in Montreal
Montreal embraces winter weather with an abundance of activities and entertainment, from festive seasonal marketplaces to art exhibitions, ice skating and sledding in the snow, and more fun filling the calendar. Here is a round-up of Best Kept MTL's favourite, and affordable ways to enjoy our winters when the Montreal air bites your face!
1- Bright lights big city
Montreal is often referred to as the city of lights, with a high-tech twist. Experience its tech action at this year's Luminothérapie art installations, featuring interactive outdoor artworks giving Quartier des spectacles a festive touch. Its luminous playground of interactive, colourful series of works is on until February 27.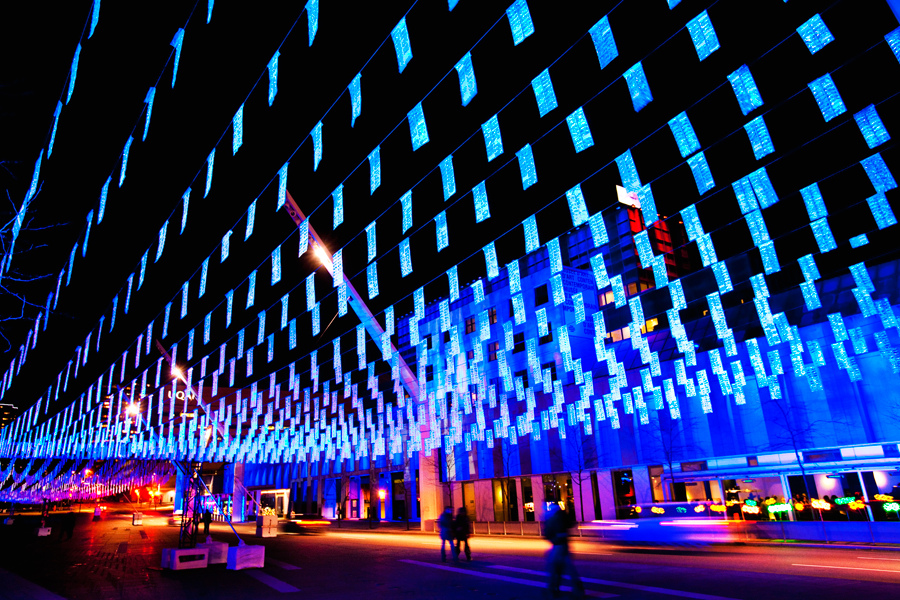 2- Ice rinks and Winter sports
Looking for outdoor pursuits to keep you in high spirits and in good shape? Your biggest challenge will be choosing one! Go ice skating on finely groomed rinks abound in Montreal, whether in parks, on the mountain or the Old Port skating rink (open 7 days until March 6, 2022). Hours & directions here.
You also have the option of snowshoeing, cross-country ski paths of Parc Maisonneuve, sledding or simply going for a snowy stroll on the parc's winding trails. One of our suggestions is visiting the sprawling wintery grounds of the Montréal Botanical Garden.
3- A stroll through our historic city
The city's waterside port was once a major fur trading posts back in the 17 century. Today, its cobblestone streets and stone buildings still exude with rustic European charm from its rich culture and traditions.
Learn all about the area's history and will spot key landmarks. For architectural eye candy, venture to St-Urbain street for its view of the Basilica and Place d'Armes. Walk St-Paul street (between St-Urban and St-Pierre streets) for unique shops. Visit streets des Récollets and Sainte-Hélène for pictures of old houses and lamp posts.
You'll also enjoy the city's snow-covered beauty and will receive insider tips for it soon to re-open restaurants and cafes. Bring the magic of wintertime Old Montreal to life. Discover the area's key landmarks Learn all about the area's heritage from your guide's stories. This intimate, small-group tour is capped at just 10 participants. Check availability here.

So many sights to see that it can be hard for neophytes to know which way to go; with its cobblestone streets filled with history and its European sophistication
4- Winter dining experience inspired by Après-Ski
Bundle up for it! Montreal diners can head to Quartier des Spectacles set up by industry vets chefs Paul Toussaint and Massimo Piedimonte's new Cinquième vague pop-up. Sommeliers and drink experts Xavier Richard-Paquet and Gutierrez-Garcia bring years of experience at some of the city's top restaurants.
10 picnic tables and a series of heaters are set up on the terrasse of Downtown pan-Caribbean food spot Kamuy where a new Winter dining pop-up called Cinquième Vague (fifth wave) with outdoor table service is set up. The menu changes weekly. More info on its menus and updates here.
1485 Rue Jeanne-Mance, Montréal, QC H2X 1Z9. From January 20 to March 5, 2022. Thursday and Friday from 4-10pm and weekends 12-10pm.
5- Window shop till you drop
Those seeking some retail therapy (or just a break from the cold) head to Quartier des Spectacles and start at the mall Complexe Desjardins. This also gives access to Montreal's famous Underground City. Other shopping destinations nearby are Promenades Cathédrale, the Eaton Centre, Place Montreal Trust and Place Ville Marie.
For trendy, affordable and eco-friendly fashion, shop at one of these shopping venues. Look no further for vintage chic finds at Annex Vintage. Rue Sherbrooke is ideal for those seeking high-end shops. Between Guy and de la Montagne street, one can find many adorable boutique shops, especially along Peel and Crescent (above de Maisonneuve).
6- Wander in our city's best markets
Freshly baked baguettes, artisan cheese, and macarons are just some of what's on offer at Montreal's plentiful markets. Picture perfect in the snow.
Learn more on local cuisine by partaking in one of the city's numerous food tours. Best Kept MTL's personal favourite is Montreal's Secret Food Tour, which gives you a taste of some of the cultures that make up this city. You can even learn to make authentic Montreal bagels!
Jean-Talon Market. The continent's largest open-air public market. Open 7 days. Hours & directions here.
Atwater Market. Picturesque market in one of the city's most beautiful buildings. Open 7 days. Hours & directions here.
Maisonneuve Market. Quaint market with cheese, produce, meats and more. Open 7 days. Hours & directions here.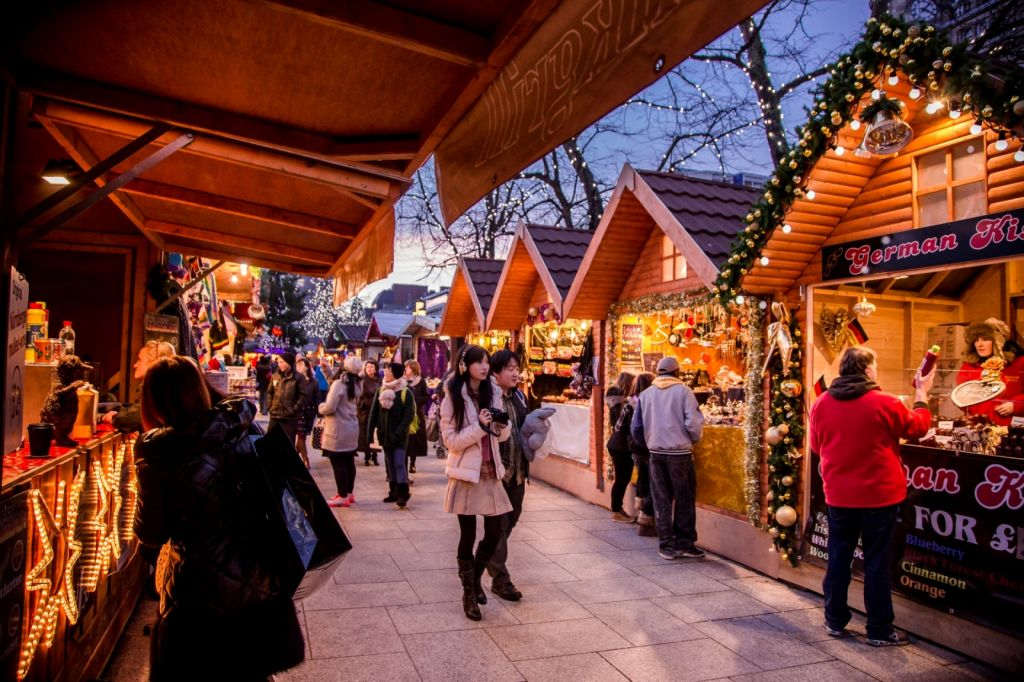 7- Montréal en Lumière
Since its beginning, over 600 special guests from the culinary world, from over 20 countries, have come to celebrate the best of what Quebec gastronomy has to offer: its chefs, producers, artisans, and culinary culture.
For its 23rd edition Montréal en Lumière (February 17 to 27) the city's signature winter festival makes Winter feel more than welcome with incredible food, art and cultural events at its outdoor Quartier des Spectacles site. You'll find live music, theatrical and circus performances, fascinating art and all kinds of food, drink and activities and animated projection art. Everything you need to know on its epic all-nighter Nuit Blanche here (unveiling announced on February 16) and lots more.
8- Montréal Joue
Play video and board games for free in a fun atmosphere during Montréal Joue. Organised for study break by the Montréal Public Libraries Network, this festival invites Montrealers to participate in over three hundred free activities in libraries and throughout the city: video games, board games, role-playing games and much more to discover! Feb 22 to Mar 8, 2020: Daily, noon.
9- The Montreal Science Centre
There's no better place in Montreal to explore how science and technology shape our lives. The Montreal Science Centre is a large and cavernous museum located in the Old Port and features temporary and permanent interactive exhibitions on science and technology.
In addition to its seasonal and permanent exhibitions, there's a giant IMAX®TELUS Theatre with a crazy-powerful 36,000-watt sound system. It is large, airy, and welcoming, and there are plenty of areas to sit and rest. The museum is extremely popular with families and young schoolchildren.
The Science Centre and IMAX®TELUS Theatre reopen February 18, 2022. Buy your tickets online starting February 16, 2022.
10- Art Souterrain and our best kepts
Starting in late February, follow the Art Souterrain route through the Underground City and view 100+ contemporary art projects and activities.
Phi Foundation for Contemporary Art and Phi Centre, and immersive exhibits Oasis Immersion and Intangible Forms will surely inspire you!
Explore the five floors of art in downtown's Belgo Building – home to SBC Gallery of Contemporary Art, Galerie Hugues Charbonneau, SKOL, B-312 and more. Downtown, check out Leonard & Bina Ellen Art Gallery, and in St-Henri Bradley Ertaskiran, Griffintown's Arsenal, Division and 1700 La Poste, Old Montréal's Galerie MX, Darling Foundry (by donation) and L'Affichiste Vintage Poster Gallery.
On the Plateau and Mile End check out Oboro, Galerie Simon Blais, Galerie D'Este, Centre Clark, Dazibao and Optica, and Little Italy/Mile-Ex's Never Apart, Galerie Yves Laroche, and Eastern Bloc. And discover even more while antiquing in the city. Wherever you look, there's something entertaining and easy on the wallet in Montreal.
NOTE: With the government and public health authorities sanitary measures to reduce the spread of COVID-19 we strongly recommend that you call or consult the websites of the businesses mentioned in the article before making plans.
Alistar
There's no biz like show biz for Alistar. Always on the look out for society's movers & shakers, discovering their latest ventures. Signature move: delivering short & concise content for your reading pleasure.