Montréal en lumière | A Breath of Fresh Art for Nuit Blanche
On Nuit Blanche light up your senses by immersing yourself in beautiful art: A breath of fresh Art!
Nuit Blanche is thrilled to unveil an exhilarating and extensive line-up of activities for culture-loving night owls. On Saturday, February 26, the 19th edition of this eagerly-anticipated night will take place in a reduced but festive formula. Come get a much-needed, mood-boosting breath of fresh art! Families, for their part, will not be left out, as Montréal en lumière has a series of activities in store for them from March 1 to 5 for Spring Break.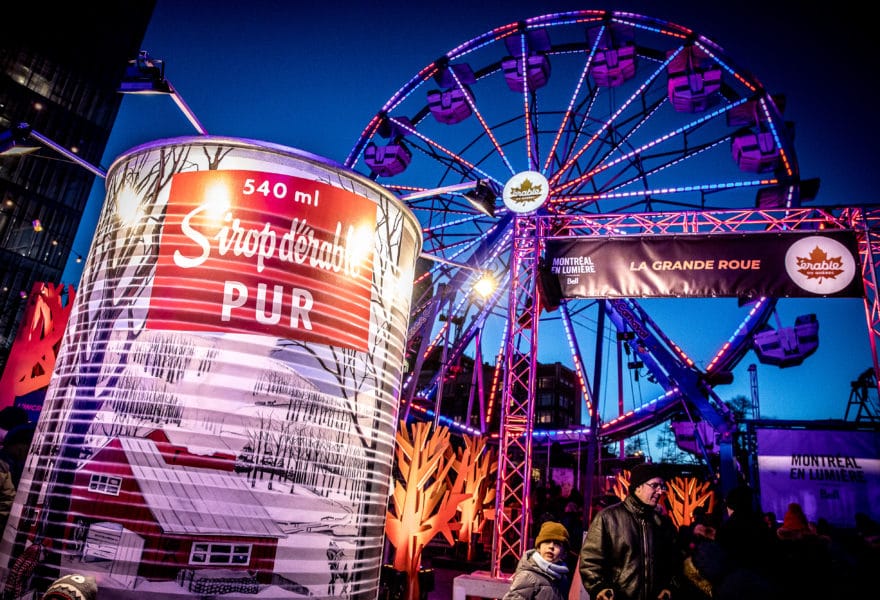 On Saturday, February 26, dive headfirst into Montréal's cultural riches: museums, theatres, galleries and cafés will all be part of this year's hybrid format. Explore close to 50 free activities in person in different city neighbourhoods, including the Quartier des spectacles, downtown, Quartier Latin and the Village, Hochelaga, Plateau Mont-Royal, Mile-End, North, Old Montréal as well as activities online. Here's a peek at some of the fun you can't wait to re-experience:
Feast your eyes on this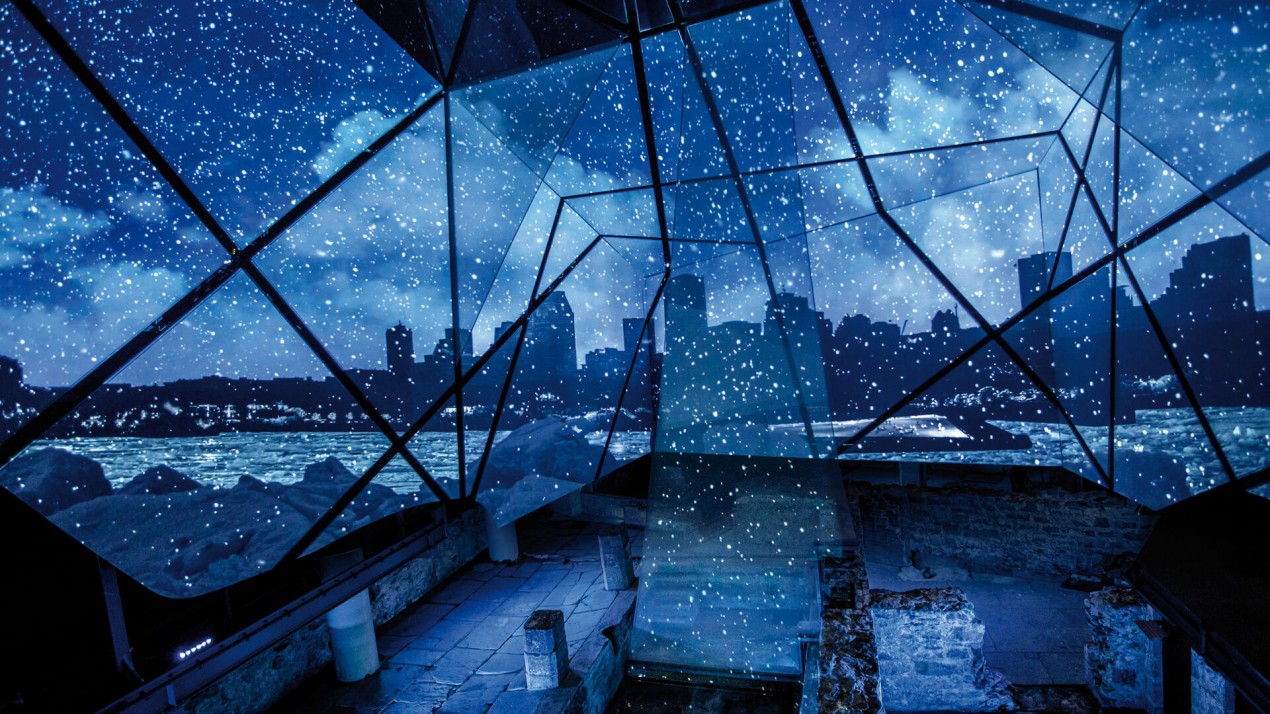 Montreal Museum of Fine Arts
Take advantage of specially-priced tickets to the new Nicolas Party L'heure mauve exhibition.
McCord Museum
Enjoy this unique chance to visit the museum for free at night and explore the exhibition  JJ Levine: Queer Photographs, the exhibition Indigenous voices of today: knowledge, trauma, resilience and the exhibition Parachute: Subversive fashion of the '80s. You can also watch Montréal New Wave by director Érik Cimon, presented in collaboration with the Festival International du Film sur l'Art (FIFA), as part of the latter.
Pointe-à-Callière, Montréal Archaeology and History Complex
Celebrate the museum's 30th anniversary with gifts like the exhibitions Favourites! Our Collections on Display and It's Circus Time!
Stimulate your senses
Phi Centre
Take advantage of the museum's immersive experiences and an exhibition on hip hop in Québec.
Maison symphonique: Orchestre symphonique de Montréal (OSM)
Attend the Mix'n'org concert, an "electronic/organic" concert featuring organist Jean-Willy Kunz at the keys of the Grand Orgue Pierre-Béique and DJ Pascale Projet. Be transported by Innere Musik, an immersive portrait of this prestigious OSM instrument.
Get outside and play
Quartier des spectacles
Have a blast at Montréal en lumière's outdoor site, and glide until 1 am. on the Skating Loop and the Esplanade Tranquille skating rink.
UQÀM
Take a stroll in the Quartier latin and discover the luminous installation Jusqu'au prochain lampadaire that moves to the beat of our footsteps and thoughts, created by students in the DESS event design program. While passing by, stop by the Centre de design de l'UQÀM to discover the exhibition Henning Wagenbreth – Le design graphique pour les 6 à 99 ans.
And much more…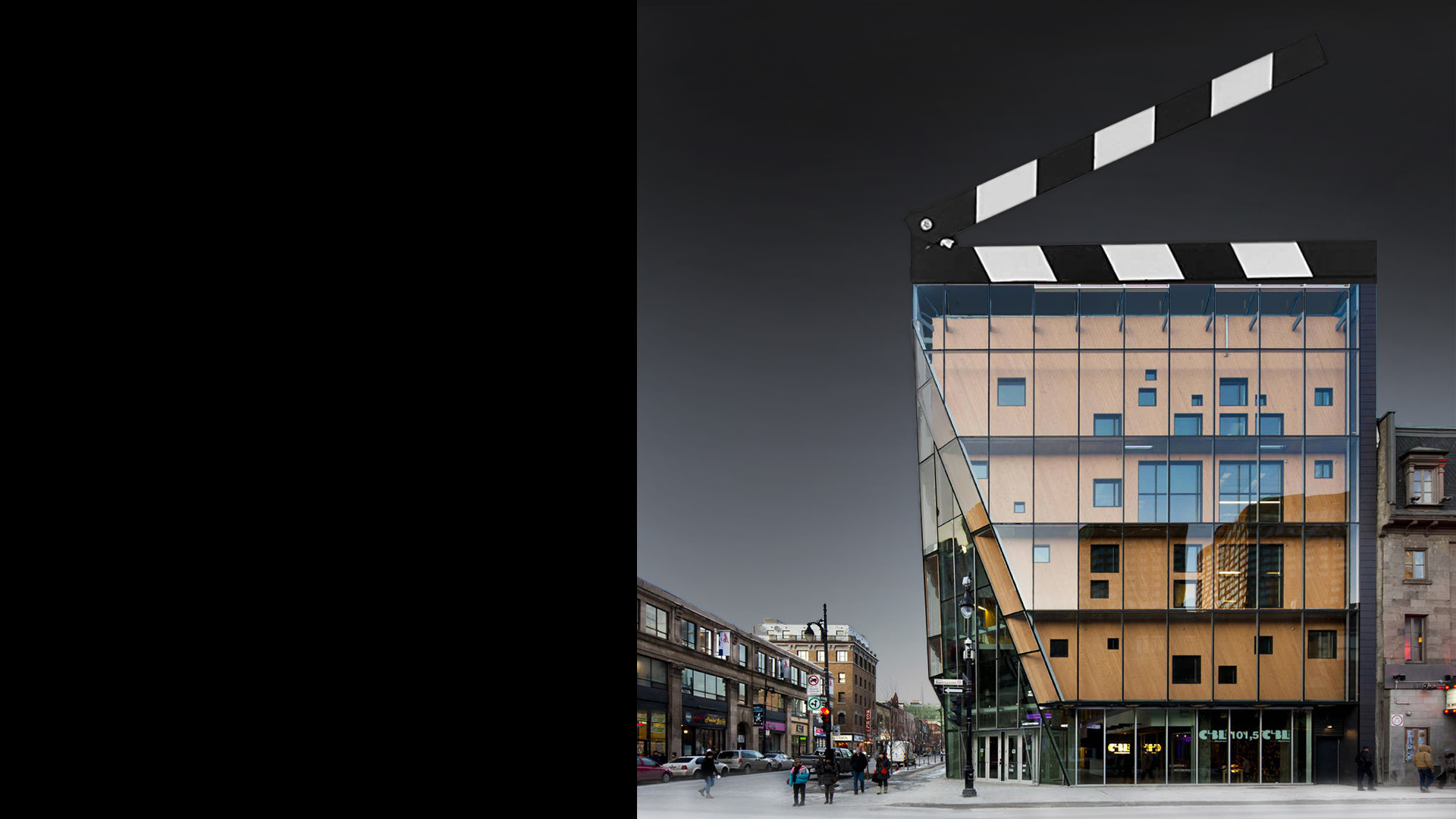 Bistro Le Ste-Cath (Café Graffiti)
Attend an evening of poetry readings and humorous  literary debates featuring Jean-Paul Daoust, Raymond Viger, Christian Vanasse as well as a guest list that includes David Goudreault, Kathia Rock and many others.
Maison du développement durable
Experience Tout en vert pour la Nuit blanche! an evening of music, exhibitions and performances with the environment as its theme.
2-22
Feast your eyes on superb Québécois short films as part of the RENDEZ-VOUS COURTS by the Fondation Québec Cinéma in collaboration with CIBL.
Online scoops…
Celebrate the 10th birthday of 24 Hours of Vinyl with the following DJs: Alessandroid, Andy Williams, Boogieman & Bibiwasa, Dileta, Francella Fiallos, Gab Rei, Icky Magdala, Laced, Lexis, Lis Dalton, MUE, Pascale Project and Phil Sparkz.
Catch the launch of the project MOUVEMENT, 2e édition from Ausgang Plaza, a series of six videos that bring together many celebrated and rising artists on Québec's dance and beatmaking scene such as Aïcha Bastien-N'Diaye, Gerard X Reyes, High Klassified and Koudjo Oni.
Enjoy the performance Écran-Mise en miroir, choreographed by Gabriela Gullco (Mexico) and Daniela Carmona (Montréal) from an idea by artist Maria Ezcurra, on social distancing and online interaction, a subject immigrants were well acquainted with before the pandemic.
Fun spring break activities 
From March 1-5 Best Kept MTL's top picks include We Love Table Hockey, Apprentice driver racetrack, Ice demonstrations and workshops, skating clinic and maple treats with Youppi. Consult the complete Spring Break activities here.
And what would the festival be without the Grande Roue Loto-Québec? Come enjoy spectacular city views for free! 
Alistar
There's no biz like show biz for Alistar. Always on the look out for society's movers & shakers, discovering their latest ventures. Signature move: delivering short & concise content for your reading pleasure.