Take a Road Trip to The Laurentians | Staff Top 10 Picks for Spring 2022
Alistar
There's no biz like show biz for Alistar. Always on…
This Spring 2022 take a road trip to The Laurentians
Spring has arrived, and you're wondering again, what to do to make the most of a short, wedged between 2 bigger seasons, time of year in Quebec. Our staff has assembled a list of unique activity suggestions, whether you are alone, a couple, with friends or family.
With the Laurentians being only 30+ minutes from Montreal, our TOP suggestions, are brimming with fun and action-packed activities and events for visitors. An article to share!
 A Sweet Spring at La Brulerie
Come and enjoy the festive brunches of La Bullerie featuring maple and other delicious local delicacies. And they've just announced the return of their sugar shack style brunches! Under the theme "a sweet Spring", the chef of the vineyard has prepared a 9-course discovery menu sure to satisfy your taste buds. Every Sunday from March 13 to April 17. More details here. Book now, by phone only @ 450 472-2722.
The annual epic Caribou Cup
Take up the challenge of crossing the pool of water at the foot of the snowy slope with your skis or snowboard. Dressed in your best costume (it's mandatory!), offer spectators one of the funniest performances of the day to win door prizes. An event filled with laughter, surprises and fun for all!
Takes place on April 9, 2022. For more info @ https://ptitcaribou.com/caribou-cup or its Facebook event page. Le P'tit Caribou has held the "Best Mont-Tremblant Bar" title for 27 years!
Easter Market in Val-David
Come and get fresh produce and treats from local producers at Easter Market in Val-David! Held on Saturday mornings opposite Val-David's village church, this is the largest farmers market in the Laurentians. Your merchants wish you a Happy Easter!
Saturday April 16, 2022. 10 AM to 4 PM. Contact # 819 324-5678, ext. 4228 or visit valdavid.com
Première Scène Mont-Tremblant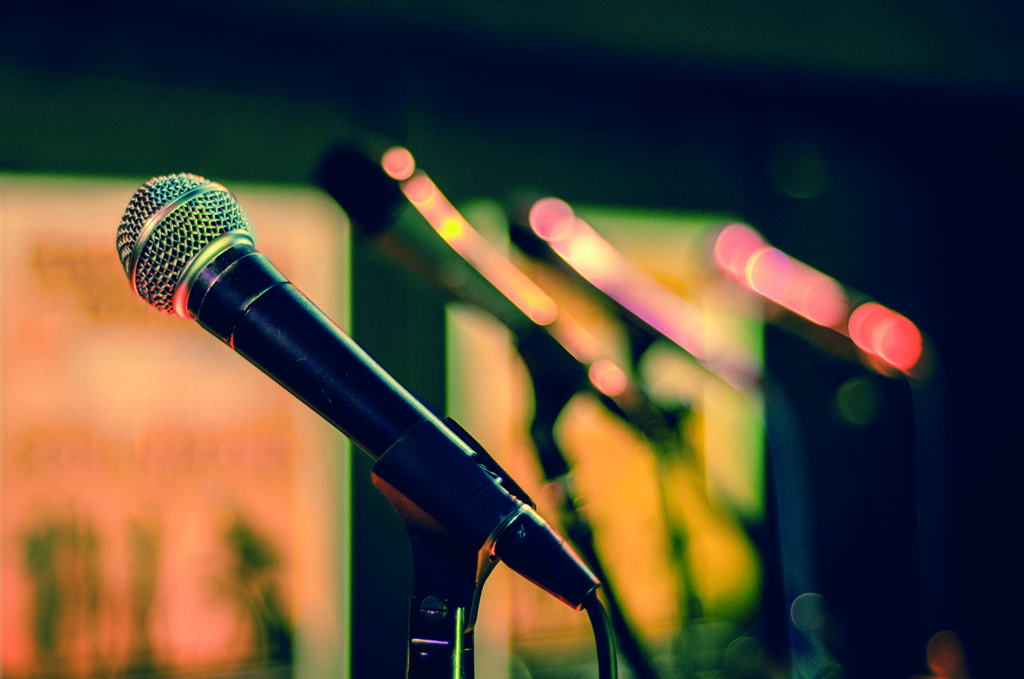 For its 2022 season, Première Scène Mont-Tremblant is once again taking up the challenge of offering you a wide range of high-quality programming. As a couple or solo, with family or friends, come and discover show jewelry in one of the few cabarets in Quebec.
Sitting in an intimate and cozy atmosphere, the decor will plunge you into the world of the Roaring Twenties: you will have plenty of eyes, plenty of ears and you will come out with a full heart!
Spring program to look out for:
April 1 : Dans le pétrin by Émile Bilodeau
April 15 : Bon enfant and Steve Provost 
More info: 819-425-8614, ext. 2500 or visit villedemont-tremblant.qc.ca
Spa Scandinave Mont-Tremblant
Escape the routine. Scandinave Spa Mont-Tremblant offers a traditional Scandinavian baths experience in a peaceful and natural environment that promotes well-being, tranquility and digital detox.
The spa's rustic installations, nestled within the Laurentian forest and stretched along the shores of the Diable River will both relax and invigorate you, and provide an escape from the stress of daily life.
Choose from one of their tailored experiences! In a single day get on a helicopter and view Mont-Tremblant from the sky on a 10 or 20-minute spectacular flight. Ground your experience by relaxing in our Scandinavians baths. More on its packages and promotions here.
Festival Santa Teresa
The Santa Teresa Festival is back for a sixth edition! Their goal is simple: build a memorable event brand propels by a tasty combo of emerging local and international artists. Since its launch its discovered that the 'burbs, their codes and culture allowed us to engage our young target like no other festival, so we embraced them and made them the beating heart of our brand.
Hightlight acts include Coeur de Pirate, Hubert Lenoir, Pierre Lapointe and much more! For the entire program and other useful info click here. From May 19 – 22, 2022
Catch a ODYSCÈNE performance
Odyscène
features primarily contemporary works from Québec, especially plays and dance productions, as well as singer-songwriter-composers. It pays particular attention to attracting new audiences and supporting the young professional artists in the different disciplines it presents.
Traces de Voyage Exhibit
Get inspired by the book writing of Ugo Monticone that cover 20 years of narratives of his journey travelling the globe. Embark on his trip through 25 digital screens in augmented reality animation! Exhibition dates:
Val-David – Centre d'exposition – January / May 2022
Lachute – Galerie La Route des Arts – April 2022
Spring musical atmosphere in Tremblant
Come and enjoy spring in a big way during the long awaited beautiful afternoons at Place St-Bernard and the Corona weekends at the summit! Music and festive atmosphere on the menu… everything for you to spend a memorable afternoon on Saturdays and Sundays from March 19 to April 17! Program:
11 AM to 4 PM | Music with DJ, BBQ and festive atmosphere – Summit of the mountain
1 PM to 7 PM | Music with DJ –  Place Saint-Bernard
Crossroads Tremblant
Crossroads Tremblant is a world-class festival of mountain and road biking in the heart of beautiful Mont-Tremblant where cyclists from road to rock unite in camaraderie, adrenaline, and shared passion for the sport. Gear up. Get muddy. Grip asphalt.
No matter how you roll, this is a unique invitation to new adventures as you explore the region on two wheels. Crossroads invites you to participate in a series of competitions, demos, and good times for riders of all levels. Bring your crew, the family, connect with the community, and celebrate with us.
Friday May 20 – Sunday May 22, 2022. Call 819 681-6006 for info or visit crossroadstremblant.com for all weekend programming.
Looking for Montreal Spring top picks? Immerse yourself in this one on rainy day!
Related
Alistar
There's no biz like show biz for Alistar. Always on the look out for society's movers & shakers, discovering their latest ventures. Signature move: delivering short & concise content for your reading pleasure.