ART BASEL MIAMI 2022 | TOP 8 MUST-SEE SATELLITE EXHIBITS THIS WEEKEND
Art Basel Miami 2022 | TOP 8 MUST-SEE satellite exhibits this weekend
The 20th edition of Art Basel Miami has been underway since this past Monday. The main exhibits are held at in the centrally-located Miami Beach Convention Center – public showing days are from Thursday, December 1st and Friday, December 2nd (11 AM to 7 PM), and Saturday, December 3rd (11 AM to 6 PM).
Otherwise, there are a ton of satellite exhibits being held as part of Miami Art Week. Here's Best Kept's top recommendations, in chronological order:
1- Fall Exhibitions launch at Institute of Contemporary Art, Miami (ICAM)
ICAM will unveil three new solo exhibitions during Art Basel for its highly anticipated 2022 fall season, including the rarely seen works from the 90s by late artist Michel Majerus, a suite of new large-scale works by artist Nina Chanel Abney, and a presentation of over a dozen early works by Hervé Télémaque.
From November 28, 61 NE 41st St., Miami, 33137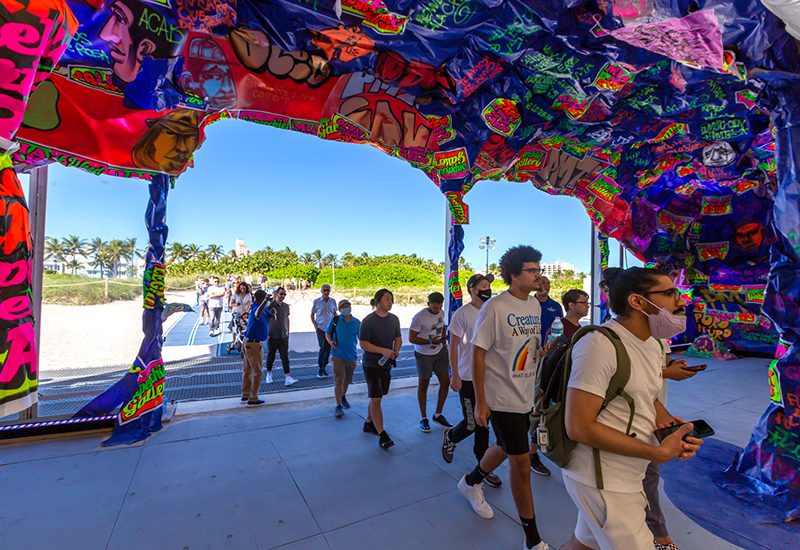 Scope will welcome 150+ diverse contemporary exhibitors featuring the new contemporary, a genre that stands as a critical contribution to both global politics and local community engagement.
Originally named the Scope Foundation, the new contemporary presents daily programming amongst large-scale installations that bend, blend, and transcend genre.
Nov 29th – Dec 4th, 8th and 10th Avenues at 801 Ocean Drive, Miami Beach. NFT and day tickets available.
3- Rafael Lozano-Hemmer: Pulse Topology I and BMW i
An immersive artwork by renowned Mexican-Canadian artist Rafael Lozano-Hemmer, Pulse Topology is an immersive biometric artwork consisting of 3,000 suspended light bulbs, each of which glimmers to the heartbeat of a different participant. As visitors traverse a series of crests and valleys of pulsing lights at Superblue, sensors detect and record new heartbeats, which replace the oldest ones, creating a memento mori.
This additional exhibit with BMW's all-electric flagship vehicle will be available for visitors to experience at Superblue Miami.
From November 28 – December 4. Tickets available here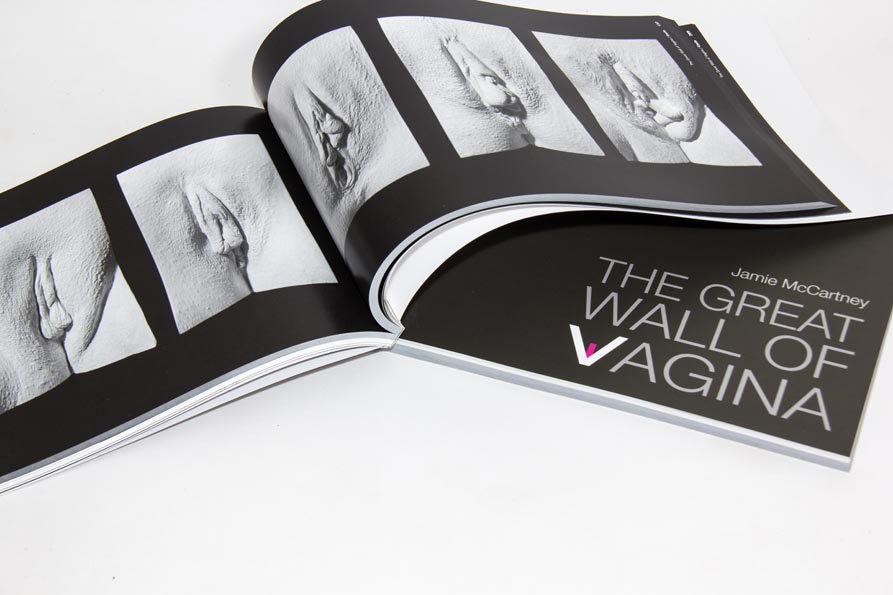 The Wilzig Erotic Art Museum of Miami will unveil Jamie McCartney's seminal work, "The Great Wall of Vulva!" Following exhibitions in European institutions such as the Triennale di Milano and Musex – Museu Pedagógico do Sexo in Lisbon, the 26-foot-long mosaic of plaster-cast, genital close-ups of 400 women lands in the US for the first-time during Art Week 2022.
From November 28, 1205 Washington Avenue, Miami
Following the success of their iconic Rain Room, which allows visitors to walk through a downpour without getting wet, acclaimed art group Random International unveils Living Room, a new light-based installation on Faena Beach. This time around, the cutting-edge, experiential installation commissioned by Aorist will utilize blockchain technology to revolutionize how visitors experience and collect art. Aorist—who recently commissioned the first-ever indoor drone performance by DRIFT at the 2022 Venice Biennale—and Faena Art also co-present Quayola's Effets de Soir in the Faena Project Room. The video series continues the artist's ongoing focus on nature, pictorial traditions, and new, technology-centered artistic practices. Tickets available here
From November 29, 3420 Collins Ave, Miami Beach
6- Didier William: Nou Kite Tout Sa Dèy
MOCA North Miami presents "Didier William: Nou Kite Tout Sa Dèyè," the largest solo exhibition of the Haitian-born, North Miami-raised artist's career to date. Translated as "We've Left That All Behind," the show is imbued with and literally surrounded by memories of the neighborhood where Williams once grew up. The more than 40 works on display will span paintings (including brand-new painted works), printmaking, drawings, and artist books.
From November 30, 770 NE 125th St, Miami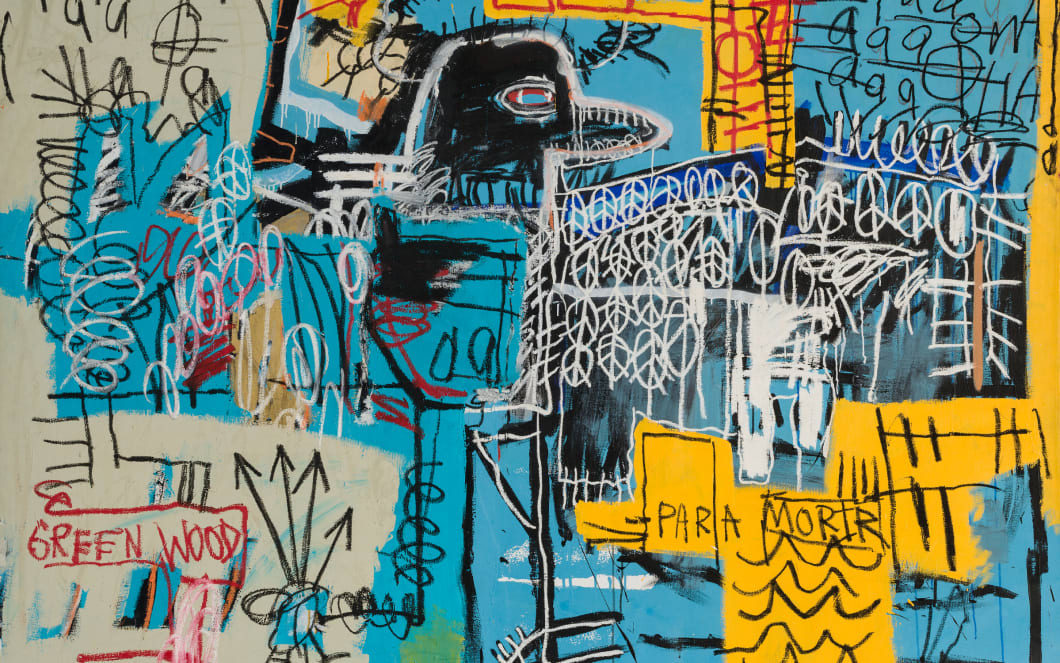 For this year's Miami Art Week, the Rubell Museum will exhibit works by artist-in-residence Alexandre Diop and commissioned works by Doron Langberg, as well as paintings by Jo Messer and Tesfaye Urgessa. Also showing will be new acquisitions and collection highlights including Yayoi Kusama's INFINITY MIRRORED ROOM – LET'S SURVIVE FOREVER and Jean-Michel Basquiat's Bird On Money, which the couple acquired in 1981.
From November 30, 1100 NW 23 ST, Miami, FL 33127
Leandro Erlich: Liminal
presents an immersive exhibition featuring iconic artworks by Leandro Erlich in the Argentine artist's first monographic survey show in North America. The 16 works in Leandro Erlich: Liminal have been selected and arranged by New York-based guest curator Dan Cameron to offer an underlying narrative on the act of perception and its possibilities, and to create a conversation between the audience and the art itself.
Visitors will be able to interact with some of Erlich's most widely known artworks and installations, including Swimming Pool. Constructed to be viewed from either above or inside, the work allows viewers to look down and see people "underwater" (through a layer of water contained in transparent glass), while those below exist in an apparently suspended reality.
From December 1, 1103 Biscayne Blvd, Miami
There are a multitude of other exhibits and installations happening throughout the city of Miami this upcoming weekend.
Check out Art Basel's website for more information and enjoy the art overdose. And if you're still feeling adventurous check out our nightlife guide during the fair here.
Erin Whittaker
Marketing and communications professional, Erin Whittaker is an electronic music geek, photography and film buff, and all things pop culture.