It's no secret that the Internet is filled with music fans who are starting to figure out how to navigate in the wild waters of web 2.0 and social media.  But what about off-line fans?  Concert goers are actually your #1 BEST FANS for 2 reasons:  They actually are willing to leave their house to enjoy your music AND they are willing to pay for your most expensive product -your live show.
It is almost a given that a majority of these people are your best buyers of everything else (physical, digital music and merch) yet a lot of people do very little to start conversations with these fans and reward them on the spot.  Here are 3 EASY WAYS to capture fans at your concerts:
Merch tags
I'm pretty sure I haven't seen this even being done yet so if you go forward with the idea, you would likely be one of the first. I proposed it to one of my fashion clients: GROGGY and then instantly realized how every band could benefit from this extremely inexpensive way to turn show attendees into a virtual fan base.
Chances are at every show you will have a little merch like T-shirts with your latest EP art or whatever. Well on those T-Shirts just add a little sticker or paper tag that has the directions for a free music download to get into the fan club. If you do not have a fan club, list your social media profiles like "Friend me, Follow me, Face me with the MySpace/Twitter/Facebook Page urls.  Imagine, you are now keeping track of your MOST valuable fans, those who went to a show AND purchased band wear!

Mobile Fanclubs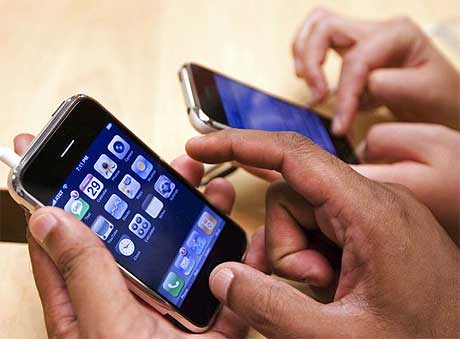 With the rising popularity of smart phones,  why not use mobile technology to communicate LIVE with your fans at a show.  In some cases they will have to pay to receive the text message but they just paid to see your show, the 0.75 cent fee wont freak them out, plus you'll be giving them a free song so it will more than balance out.  You can do this in 2 ways: As part of your live visuals, you can have a message in between songs and the singer could actually let people know as well to send a text to a particular number in order to get a text back with the promo code or URL for the fan club or download.
There are mobile clubs like Broadtexter, which can set a lot of this up for free!  If you are not able to integrate the graphics into the visuals or the band does not wish to push their own fan-club, you can have a small table (could be the merch table) set up with a few net-books where people can join the fan club on the spot.  We have actually done this for clients like SOUNDCAGE at music festivals and it works very well. People are generally in a great mood, a little tipsy and are more than willing to give you their information. The conversion is great too – those people are typically up to 85% receptive to future communications.
Download cards given at the exit


Having the band toss out a limited number of cards is key to bring awareness with the singer mentioning that everyone will have a chance to get one when they leave. Not everyone will make it to the merch table, some people will not want to line up, others will prioritize all their money buying beer but everyone there is a fan. Therefore making sure to capture them all would be getting them on the way out. At some point, everyone of them will have to leave!  Hiring a presentable young and dynamic person who looks very much like a fan of the band, to thank people for coming and handing out a download card is money well spent. He or she will cost you nothing (especially if they're are part of your street team) and the download cards will not hurt your marketing budget either.
There are many services which provide this service, like FizzKicks but ideally you should have your own Fan club set up and get a cheap local printer to make you cards since really all they have to do is direct your fans to the free music download page. You don't really have to get into promotional codes etc.. this will save you money in the long run.
Related Posts